&nbsp>>

Mounts

&nbsp>>

Fixed_mount

&nbsp>>&nbsp

Walts Tv Fixed_mount Fixed Mount 43 90
WALTS TV FIXED-MOUNT-43-90
Walts TV FIXED-MOUNT-43-90 TV Mount for 43-90 Inch Compatible TVs (2022)

Payments Available Through




Walts FIXED-MOUNT-43-90
Compatibility
This Walts fixed mount is compatible with most TV sizes, supporting TVs between 43 and 90 inches. If your TV has a VESA mount size between 100x100 and 700x400, it will fit with the Walts mount. The 175 lbs. weight limit ensures that even large TVs will be securely attached to the wall.
Installation
The fixed mount can be installed in both concrete and wood studs, giving you a convenient range of locations for your TV. Hardware for both types of installation is included with the box. Spacers are also included for up to 15mm extra clearance when needed. Installation is simple, just mount the wall plate to the wall, attach the vertical rails to the back of your TV, and attach the TV to the wall plate.
Why a Fixed Mount?
A fixed mount can't move like a tilting or swivel mount tv bracket. So why choose one? This might sound like a disadvantage at first, but a fixed mount offers a slim & elegant profile that blends more effortlessly into the room. Compared to a tilt mount, which has more moving parts and more closely resembles scaffolding at a construction site. This could be especially true for larger TVs that might otherwise seem out of place or intrusive because of their overall size and bulk. Fixed mounts are also great in smaller rooms like a home gym where a TV sticking out from the wall might cause an injury to a (not-so-funny) funny bone. They are also great in spaces like bedrooms that have a fairly fixed viewing angle. Try a fixed mount in your space to reduce the overall TV footprint and to enjoy fixed viewing angles in comfort.
Refine and Redefine
The Walts FIXED-MOUNT-43-90 can't tilt or swivel, but neither can the Mona Lisa in the Louvre Museum. The mount can support TVs from 43-90" & up to 175 lbs., ensuring it has the strength to hold most TVs you might dare to throw at it. Additionally, it can be mounted on concrete or wood studs. All mounting hardware comes in the box for convenience, including spacers to accommodate up to 15 mm clearance between the TV and the wall. The Walts FIXED-MOUNT-43-90 is the final detail to perfect your sleek and beautiful space. Try it today to add a touch of refinement.
Check out these other products similar to the Walts fixed mount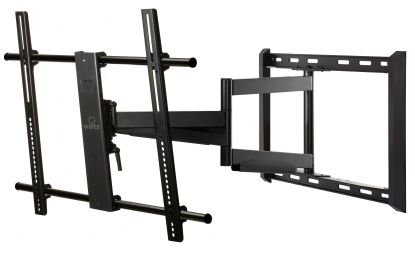 Walts FULL-MOTION-MOUNT-43-90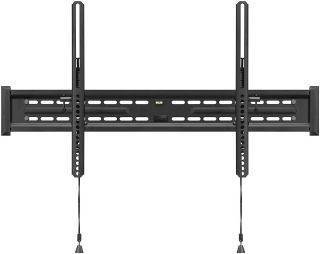 Walts TILT-MOUNT-43-90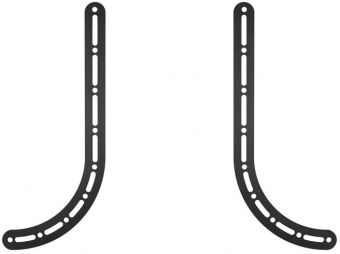 Walts SOUNDBAR-MOUNT
What's New for Samsung in 2017?
Posted on 12:00am on Wednesday 22nd February 2017 by Walts
New 2017 Quantum Dot. Quantum-dot televisions are a new type of LED-backlit LCD TV. The image is created just like it is on an LCD screen, but quantum-dot technology enhances the color and delivers color that's so accurate and pure, what you get on the [..]
---
Is it worth it to repair a tv
Posted on 12:00am on Wednesday 13th May 2015 by Walts
This is a very common question we get all the time here at Walts TV. There is no simple answer to this question. First make sure your TV is actually broken before you throw it away or start the service process. Nearly half of all the Service calls we run, [..]
---
2017 SAMSUNG TV MODELS
Posted on 12:00am on Friday 26th May 2017 by Walts
The 2017 Samsung TVs have reinvented Quantum Dot Technology with the new QLED Line. The new QLED TVs are available in 55",65",75"& 88" models. They feature 100% Color Volume, which keeps the color the same at all levels of brightness. Also [..]
---