&nbsp>>

Refrigeration

&nbsp>>

Side By Side Refrigerator

&nbsp>>&nbsp

Lg Appliances Side By Side Refrigerator Lrsxs2706s
LG APPLIANCES LRSXS2706S
LG LRSXS2706S Side-by-side Refrigerator with Smooth Touch Dispenser - Stainless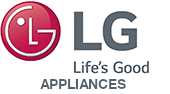 * Online prices honored in-store.
Payments Available Through




How to replace a tv lamp
Posted on 12:00am on Tuesday 5th May 2015 by Walts
REQUIRED TOOLS: Clean Glove or Towel Used to handle new housing assembly without touching the lamp glass. Oil from your skin shortens the life of the lamp by increasing the temperature of the glass. Screwdriver To open access panel, and secure housing assembly. 1. UNPLUG THE TV UNIT FROM ELECTRICAL OUTLET. 2. REMOVE PANEL ON [..]
---
OLED vs LED: What is the Real Difference?
Posted on 12:00am on Wednesday 13th May 2015 by Walts
When anything new comes to the market there is typically a debate about whether or not the new product or technology is better than the old one. It should come as no surprise that there is similar confusion about the variances between older LED/LCD and the new OLED display technology. How [..]
---
Dolby Atmos - What is it? Why would you want it?
Posted on 12:00am on Tuesday 31st January 2017 by Walts
Dolby Atmos is a Sound System that adds Ceiling Speakers to a Dolby 5.1 or 7.1 Sound System. The 5.1 System is comprised of 2 Front & 2 Rear Speakers with an additional Front Center Speaker and a Subwoofer. The 7.1 adds 2 additional Side Speakers. In order to set [..]
---