&nbsp>>

Cooking

&nbsp>>

Range

&nbsp>>&nbsp

Samsung Appliances Range Ne59n6650ss
SAMSUNG APPLIANCES NE59N6650SS
NE59N6650SS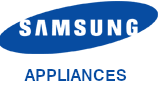 Payments Available Through




What does LG's HDR Pro and Samsung's SUHD really mean?
Posted on 12:00am on Monday 1st February 2016 by Walts
This January LG came out with their new flagship Picture-on-Glass TV's, the OLEDG6 and OLEDE6 series. The G6 models come in both 65 and 77 inches, and the E6 as 55 and 65 inches. These new models are incredibly slim, boasting a 2.57 millimeters at the thinnest. LG claims that [..]
---
Samsung SUHD 10 bit vs 8 bit LCD panels
Posted on 12:00am on Wednesday 27th May 2015 by Walts
The S in Samsung SUHD means that the model at hand is the premium version in that particular line up. Similar to a Galaxy S and Samsung is bridging the "S" in all platforms to make a uniform Flagship Samsung line up and overall makes it simple to purchase the [..]
---
What is Dolby Vision?
Posted on 12:00am on Wednesday 1st February 2017 by Walts
Dolby Vision is Dolby's answer to HDR (High Dynamic Range) It basically optimizes picture by picture & adds a certain degree of optimization to the TV, also. It is reported to be better then HDR10. Most Manufactures have or soon will have Dolby Vision compatibility. Samsung, so far does not [..]
---