&nbsp>>

Cooking

&nbsp>>

Range

&nbsp>>&nbsp

Cafe Range Chs90xm2ns5
CAFE CHS90XM2NS5
30" CAFE FS SELF CLEAN RANGES - INDUCTION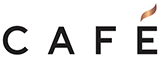 Payments Available Through




Cafe - SMART Induction Single Oven, Wifi
What is HDR10?
Posted on 12:00am on Monday 30th January 2017 by Walts
HDR is an acronym for HIGH DYNAMIC RANGE. HDR is an image technology that enables TVs to have brighter, more vivid colors and better contrast over standard range content. Active HDR is an update that allows the TV to process the HDR picture frame-by-frame and inserts dynamic data where [..]
---
SLING TV
Posted on 12:00am on Tuesday 7th February 2017 by Walts
SLING TV is a TV service that you subscribe to. They have several packages available. They range in price from $20-$40 a Month. You can add several additional packages for $5 a Month. HBO, Cinemax & Starz are also available at an additional charge. There's no [..]
---
What is Dolby Vision?
Posted on 12:00am on Wednesday 1st February 2017 by Walts
Dolby Vision is Dolby's answer to HDR (High Dynamic Range) It basically optimizes picture by picture & adds a certain degree of optimization to the TV, also. It is reported to be better then HDR10. Most Manufactures have or soon will have Dolby Vision compatibility. Samsung, so far does not [..]
---