&nbsp>>

Cooking

&nbsp>>

Range

&nbsp>>&nbsp

Cafe Range Chs900m2ns5
CAFE CHS900M2NS5
CAFE CHS900M2NS5 5.3 cu ft Smart Induction Convection Range (Platinum Glass)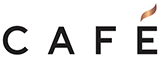 Payments Available Through




What is HDR10?
Posted on 12:00am on Monday 30th January 2017 by Walts
HDR is an acronym for HIGH DYNAMIC RANGE. HDR is an image technology that enables TVs to have brighter, more vivid colors and better contrast over standard range content. Active HDR is an update that allows the TV to process the HDR picture frame-by-frame and inserts dynamic data where [..]
---
HDR10 vs. HLG vs. Dolby Vision
Posted on 12:00am on Thursday 16th February 2017 by Walts
We now have 3 different Formats for improving Picture Quality. HDR 10 (High Dynamic Range 10), HLG (Hybrid Log- Gamma) & Dolby Vision. Both HLG & HDR10 produce 10 bit Color, which means 1 Billion Colors. (8 bit color on normal [..]
---
What is Technicolor?
Posted on 12:00am on Wednesday 8th February 2017 by Walts
Technicolor and VUBIQUITY are working together to accelerate the availability of High Dynamic Range (HDR) content to consumers around the world. Everyone is familiar with Technicolor in the Movies. They are now expanding their expertise to TV & VR (Virtual Reality). The new 4K TVs [..]
---