&nbsp>>

Tvs

&nbsp>>

Tv Stand

&nbsp>>&nbsp

Lg Tv Stand An Gxdv55
LG AN-GXDV55
LG AN-GXDV55 OLED GX 55" Furniture and Shelf Top TV Stand Mount (2020)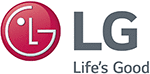 * Online prices honored in-store.
Payments Available Through




LG AN-GXDV55 OLED GX Series Stand and Back cover - Back Cover Helps with Cables - Clean and Finished Look - For Stand Type Installation - Works with OLED55GXPUA TV - (0.83"W x 7.0"D x 10.67"H) - (Black)
2017 SAMSUNG TV MODELS
Posted on 12:00am on Friday 26th May 2017 by Walts
The 2017 Samsung TVs have reinvented Quantum Dot Technology with the new QLED Line. The new QLED TVs are available in 55",65",75"& 88" models. They feature 100% Color Volume, which keeps the color the same at all levels of brightness. Also [..]
---
What's New for Samsung in 2017?
Posted on 12:00am on Wednesday 22nd February 2017 by Walts
New 2017 Quantum Dot. Quantum-dot televisions are a new type of LED-backlit LCD TV. The image is created just like it is on an LCD screen, but quantum-dot technology enhances the color and delivers color that's so accurate and pure, what you get on the [..]
---
The NEW Samsung QLED
Posted on 12:00am on Tuesday 31st January 2017 by Walts
QLED is an Acronym for Quantum dot Light Emitting Diode. The most notable use of this technology to date has been in TV sets. LG, Sony, and Samsung have all released quantum dot TVs in recent years, with the latter completely diverting its attention and resources away from OLED [..]
---