&nbsp>>

Tvs

&nbsp>>

Qled Tv

&nbsp>>&nbsp

Samsung Qled Tv Qn55qn90bafxza
SAMSUNG QN55QN90BAFXZA
Samsung QN55QN90BAFXZA 55" QLED Quantum Matrix Neo 4K Smart TV (2022)

Payments Available Through




QN90B Samsung Neo QLED 4K Smart TV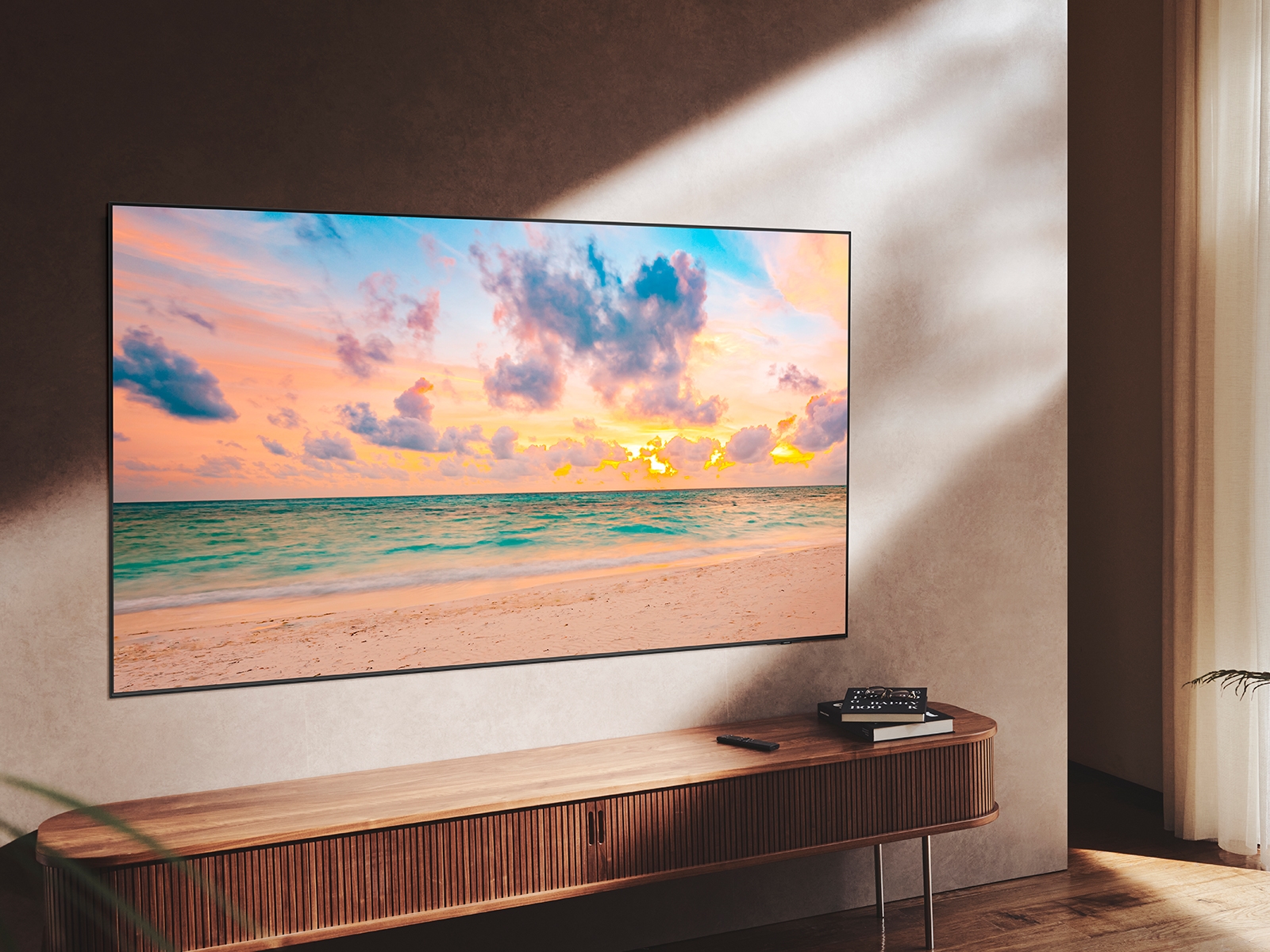 Look At The Big Picture
Enjoy the finest of details on your Samsung TV with their ultra-precise Mini-LEDs with carefully controlled individual light zones that create beautiful color and contrast on your screen. Speaking of amazing color, you can thank the 100% color volume with Quantum Dot working together with the TV's Mini-LEDs to bring you the best color possible. The Real Depth Enhancer brings your shows closer to reality than ever before mirroring how the human eye processes depth by increasing foreground distance. Now with all these lovely image features wouldn't it be terrible if the sun came and ruined all of that? Well, never fear for the Samsung QN90B has Anti-Glare technology so that you may enjoy the amazing colors on your screen no matter what!
Amazing Sound
Be immersed in the amazing audio features of the QN90BA series TV with Object Tracking Sound with Dolby Atmos that can analyze the media you're playing and then send sounds to the relevant speakers to make you feel like you're right there in the action! Q-Symphony brings your TV speakers and Q-series soundbar together as one for an immersive experience. Never miss a piece of audio again because your kids or roommates are goofing off with the Active Voice Amplifier detects this noise and raises the volume of the dialogue.
Let's Talk Specifics
The QN90B series has many amazing features and applications like the EyeComfort mode. This feature lets your TV adapt and reduce blue light to help keep your eyes more comfortable while staring at the display for long periods at a time. With the video call application, you can make video calls with up to 32 people from the Google Duo app on your TV. See optimized picture and 4K resolution with Quantum Matrix Technology that helps your TV learn your content and enhance it with 4K Upscaling. With FreeSync Premium Pro eliminate lag and improve your gaming experience with HDR visuals and smooth graphics.
The Design!
The QN90B series achieves levels of brightness OLED TVs can only dream about, not only peak brightness but also full screen. Built with NeoSlim design and a bending plate giving a nice flat and slim look. With a curved back panel and a titan black finish, your tv will give off a modern, sleek silhouette, good for any room or area.
Featuring the 2021 Samsung Neo QLED TVs
Posted on 12:00am on Wednesday 13th January 2021 by Walts
The advancement of technology has really paved the way for Samsung to create solutions for everyday challenges we face in our current world. Our world has shifted, and our new reality is home based. Whether it is working from home, exercising at home, or virtual learning, Samsung has made a [..]
---
What's New for Samsung in 2017?
Posted on 12:00am on Wednesday 22nd February 2017 by Walts
New 2017 Quantum Dot. Quantum-dot televisions are a new type of LED-backlit LCD TV. The image is created just like it is on an LCD screen, but quantum-dot technology enhances the color and delivers color that's so accurate and pure, what you get on the [..]
---
2017 SAMSUNG TV MODELS
Posted on 12:00am on Friday 26th May 2017 by Walts
The 2017 Samsung TVs have reinvented Quantum Dot Technology with the new QLED Line. The new QLED TVs are available in 55",65",75"& 88" models. They feature 100% Color Volume, which keeps the color the same at all levels of brightness. Also [..]
---