&nbsp>>

Tvs

&nbsp>>

Qled Tv

&nbsp>>&nbsp

Samsung Qled Tv Qn50qn9daafxza
SAMSUNG QN50QN9DAAFXZA
Samsung QN50QN9DAAFXZA 50" Neo QLED 4K HDR Smart TV (2021)

In Stock
$1197.99 *
Click Add to Cart for Price!
Expires on October 09, 2022
* Online prices honored in-store.
Payments Available Through




Samsung QN9DA Series the Ultimate Viewing TV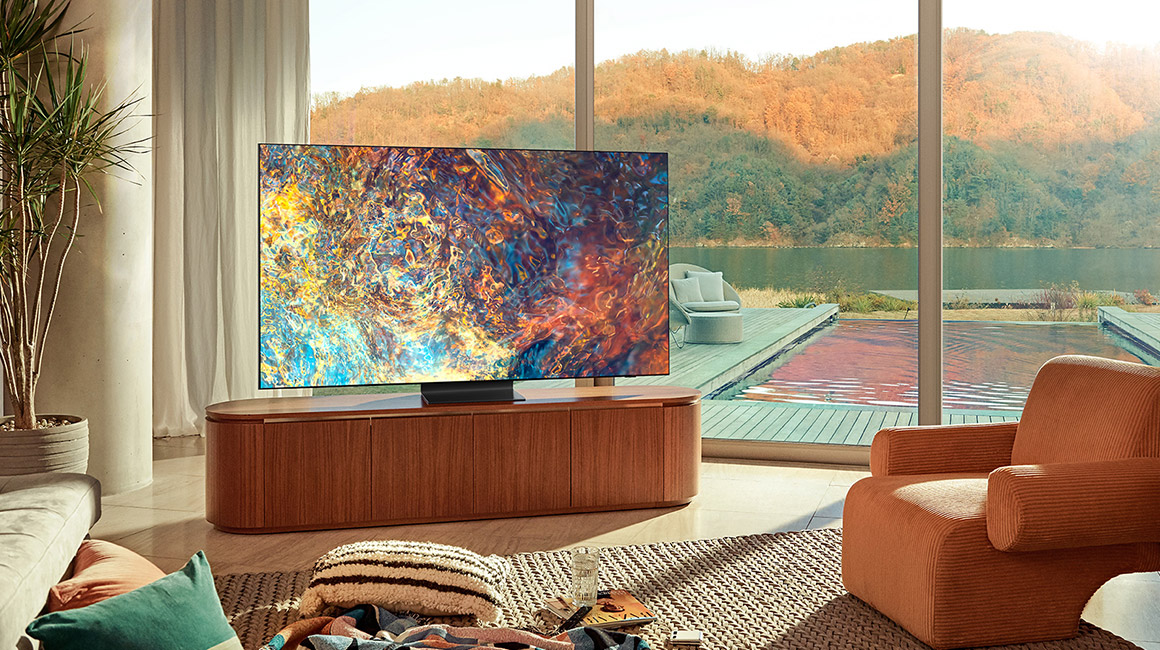 LOOK AT THE BIG PICTURE
With a 50-inch 4k screen that has spectacularly vibrant colors, you will feel closer to the action than ever before. The 50-inch QLED has wide angle viewing as well as Filmmaker Mode and Adaptive Picture to allow for the best viewing in any direction for any content. You will be able to cycle between 21:9 and 32:9 screen ratios for the ultimate gaming experience with the added gameplay game bar to check FPS input lag and even comes with wireless headset functions. Displaying rich and realistic colors or when needed, deeper contrast the HDR10 dynamic tone mapping will adjust from scene to scene to ensure the best clarity no matter the content.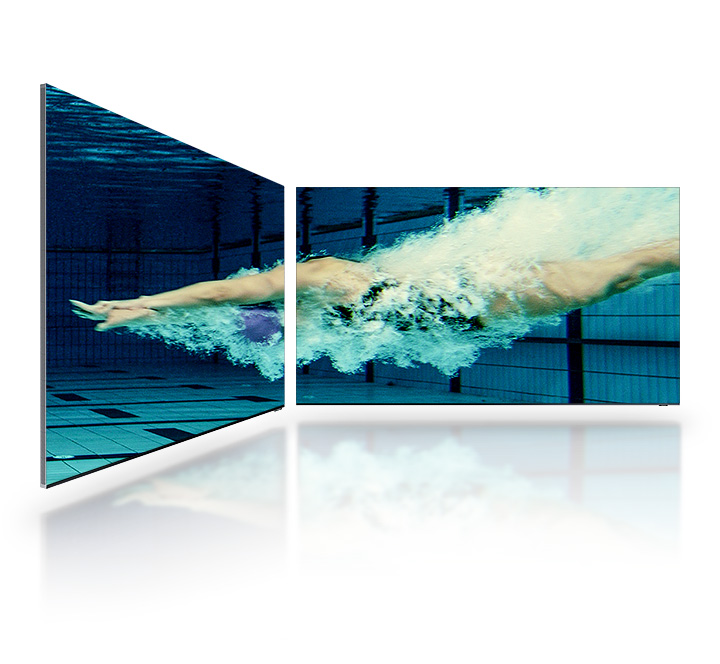 It is easy to notice the best picture quality due to using multiple tiny light cells with mini-LED technology for the best brightness and or dimming in all areas. With great anti-reflection technology, you will be able to view the tv from any seat in the house while still maintaining all the great features the TV has to offer.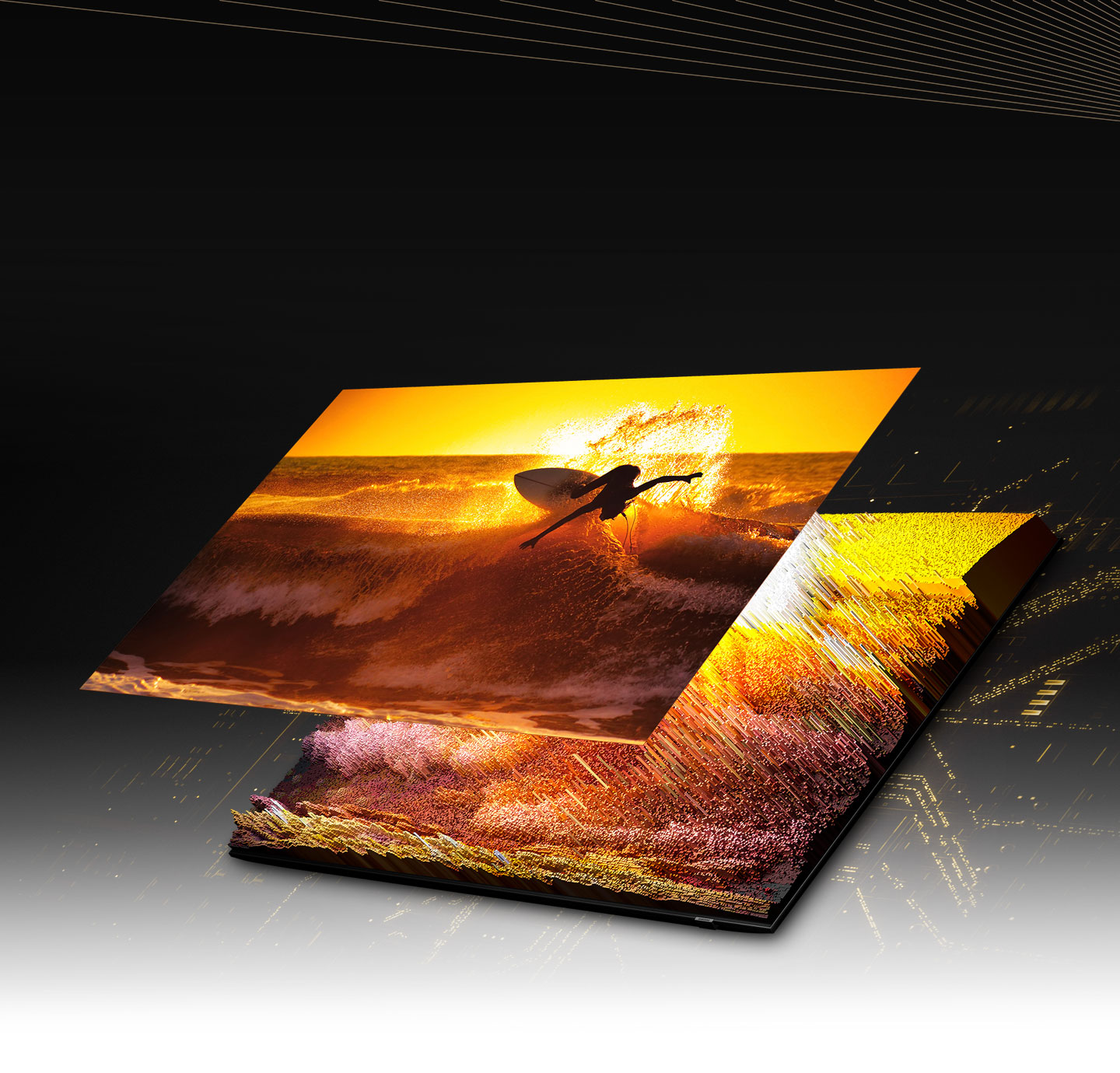 Trying to keep track of your fantasy sports while watching the game? With the multi-view feature, you can project what's on your phone to the tv in one section of the tv while watching the big game on the other! This handy feature can be used in many creative ways for example, keeping an eye on the little one while watching your favorite show.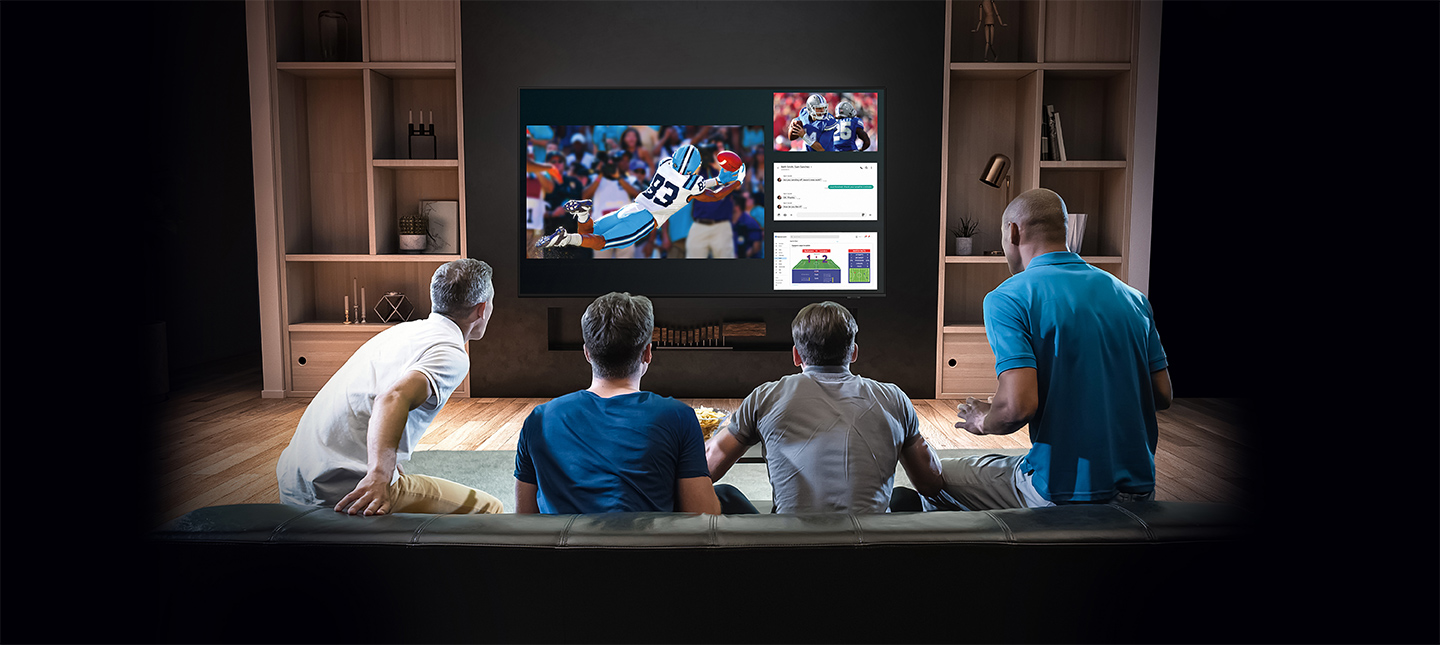 AMAZING SOUND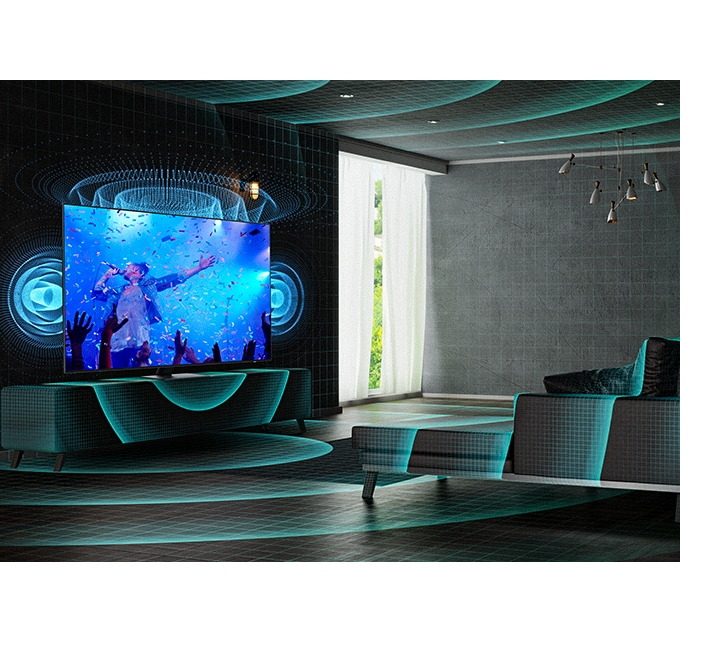 Sporting the Dolby 40W 2.2ch speakers' sound quality is not something that you will be lacking. Using real-time noise intelligence this television will provide the best sound quality even when there are disturbances around using a technology that scans the area and adjusts when necessary. Add to all this OTS (object tracking sound) technology that allows the sound to follow the action on the screen around the tv to multiple strategically placed speakers, you will feel like you are in a big sports game or a crazy action scene that you are watching!


LET'S TALK SPECIFICS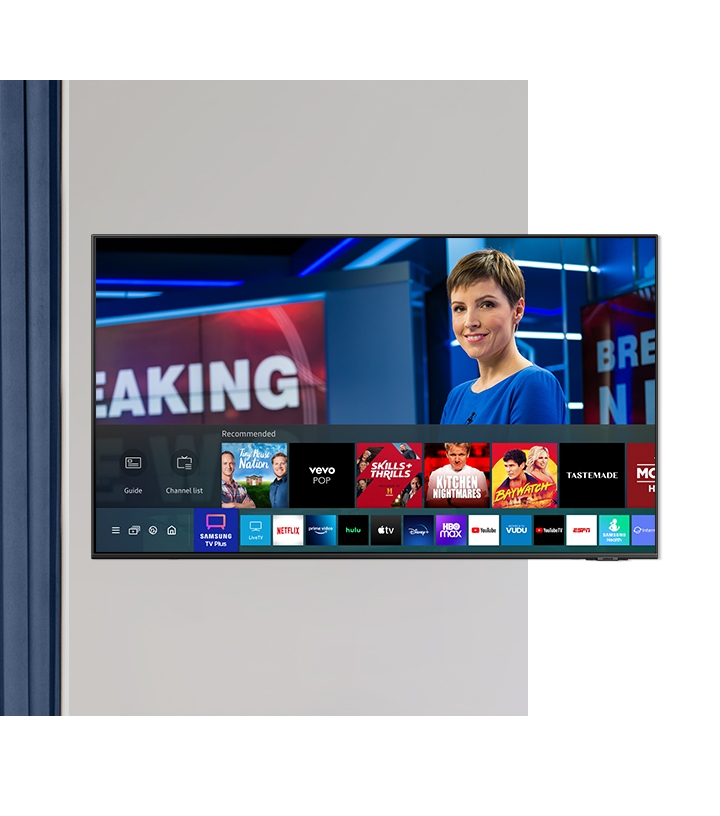 The 50" QLED TV is powered by Samsung Electronics' smart operating system, Tizen. A perfect hub to keep all your favorite shows and sports apps in one convenient area. Utilizes advanced AI-based deep learning to learn the signal and source to deliver the best 4k optimized experiences. With a vesa spec of 200 x 200, you can mount this baby anywhere! Easily connect to the available 4 HDMI, and 2 USB ports, and with Bluetooth capability, easily connect your devices to your TV. The QN9DA series is compatible with multiple voice assistants to help you with anything you need.


BUT WAIT, THERE'S MORE!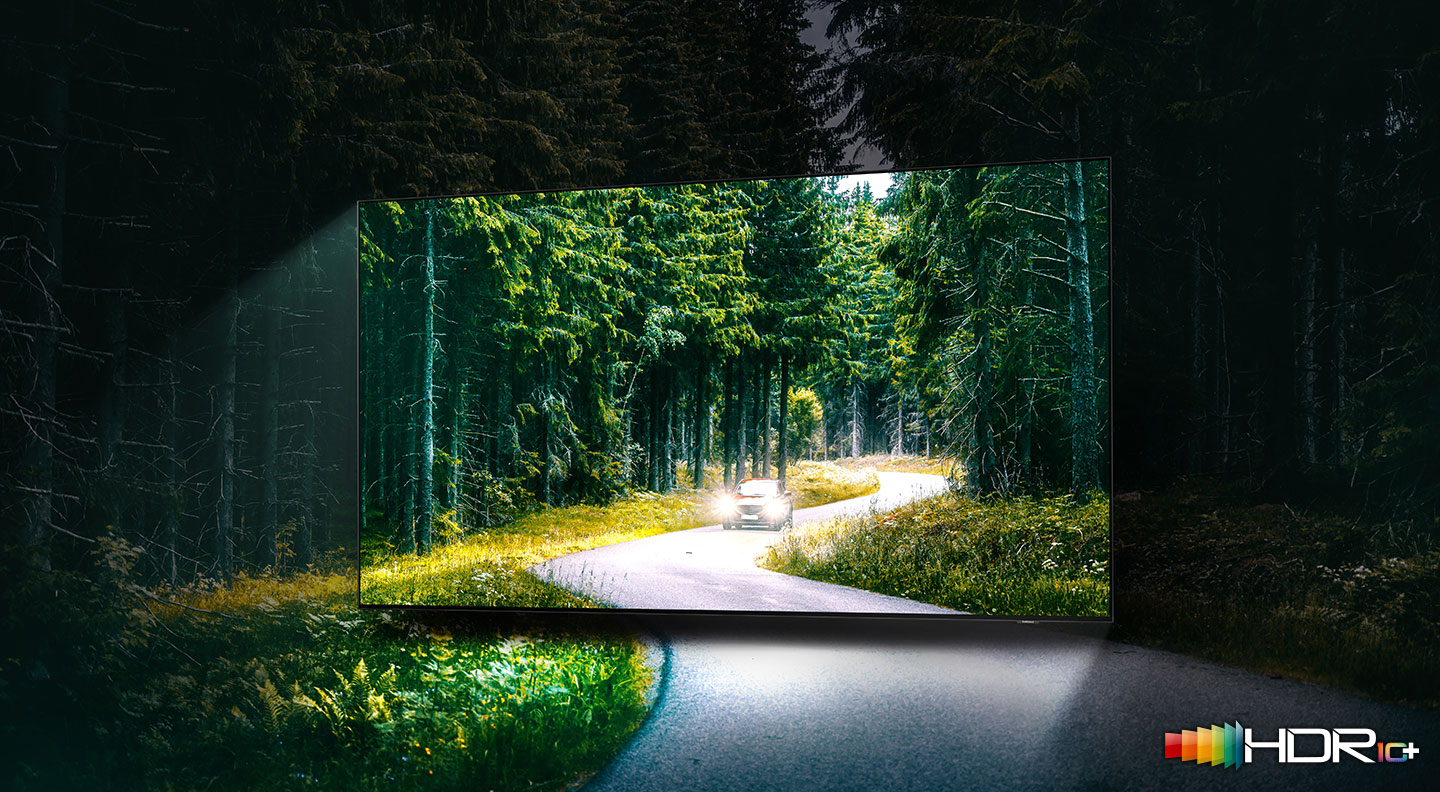 The Samsung QN9DA series comes with an array of features like the Tap View. Mirror your phone onto your Tv with just a simple tap! Filmmaker Mode enables a more cinematic experience leaving you feeling like you're in the middle of the action. While a wonderful viewing experience on the screen, the aesthetics of the television are sleek and elegant and look great anywhere in the home!
2017 SAMSUNG TV MODELS
Posted on 12:00am on Friday 26th May 2017 by Walts
The 2017 Samsung TVs have reinvented Quantum Dot Technology with the new QLED Line. The new QLED TVs are available in 55",65",75"& 88" models. They feature 100% Color Volume, which keeps the color the same at all levels of brightness. Also [..]
---
Featuring the 2021 Samsung Neo QLED TVs
Posted on 12:00am on Wednesday 13th January 2021 by Walts
The advancement of technology has really paved the way for Samsung to create solutions for everyday challenges we face in our current world. Our world has shifted, and our new reality is home based. Whether it is working from home, exercising at home, or virtual learning, Samsung has made a [..]
---
What's New for Samsung in 2017?
Posted on 12:00am on Wednesday 22nd February 2017 by Walts
New 2017 Quantum Dot. Quantum-dot televisions are a new type of LED-backlit LCD TV. The image is created just like it is on an LCD screen, but quantum-dot technology enhances the color and delivers color that's so accurate and pure, what you get on the [..]
---