&nbsp>>

Tvs

&nbsp>>

Oled Tv

&nbsp>>&nbsp

Lg Oled Tv Oled77c2pua
LG OLED77C2PUA
LG OLED77C2PUA 77" 4K Ultra High Definition OLED Smart TV C2P Series (2022)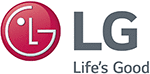 $2496.99 *
Expires on December 10, 2023
Payments Available Through




Dolby Atmos - What is it? Why would you want it?
Posted on 12:00am on Tuesday 31st January 2017 by Walts
Dolby Atmos is a Sound System that adds Ceiling Speakers to a Dolby 5.1 or 7.1 Sound System. The 5.1 System is comprised of 2 Front & 2 Rear Speakers with an additional Front Center Speaker and a Subwoofer. The 7.1 adds 2 additional Side Speakers. In order to set [..]
---
LG Introducing the Wallpaper TV
Posted on 12:00am on Tuesday 14th February 2017 by Walts
Wallpaper TV (Picture on Wall) is LG's latest innovation in OLED TVs. The 65" Consumer Model is held on the Wall with Magnets. The Commercial Models have a Mounting panel that fastens to the Wall. Then the TV slides in place on the panel. The Consumer Model has [..]
---
OLED vs LED: What is the Real Difference?
Posted on 12:00am on Wednesday 13th May 2015 by Walts
When anything new comes to the market there is typically a debate about whether or not the new product or technology is better than the old one. It should come as no surprise that there is similar confusion about the variances between older LED/LCD and the new OLED display technology. How [..]
---