&nbsp>>

Tvs

&nbsp>>

Oled Tv

&nbsp>>&nbsp

Lg Oled Tv Oled55b2pua
LG OLED55B2PUA
LG OLED55B2PUA 55" OLED 4K UHD Smart TV with Cloud Gaming (2022)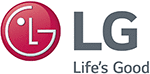 $996.99 *
Expires on December 03, 2023
Payments Available Through




Enter A World of Entertainment with the LG B2 TV!
Game with the Best of Them
You'll want to play games with your buddies all the time, with the LG B2 Television. NVIDIA G-SYNC creates lag-free smooth gaming experience it makes objects look sharper and gives a stunning viewing experience. AMD FreeSync Premium equips your TV with a fluid, tear-free gameplay experience. Make all of your setting changes easily in one spot with LG Game Optimizer, and with 2 HDMI 2.1 Ports, you know you are getting the best resolution possible.
So Many Smart Features
Never miss your favorite shows again, thanks to all the built-in Content Partners such as Netflix, HBO Max, Prime TV, and over 300+ free LG Channels. Sports Alert conveniently keeps you up to date on your favorite sports teams so you're never out of the loop! Conveniently access the web with the built-in Full Web Browser. Elevate your environment with Art Gallery and turn your television into your favorite paintings.
Color Your World
The LG B2 has 100% Color Fidelity. Meaning every color you see on the TV screen, matches the original colors that were shot. Self-Lit OLED Pixels bring out infinite contrast, perfect black and over a billion colors! The a7 Gen5 AI Processor 4K also adjusts the picture for a more fabulous viewing experience. And with a fast 120Hz refresh rate, a sharp, colorful picture will be enjoyed from start to finish.
Dolby Vision IQ & Dolby Atmos
Whether you're binge watching your favorite reality TV show or an action movie, Dolby Vision IQ automatically changes the LG B2's display settings based on room lighting. Dolby Atmos technology lets you hear every Desperate Housewives table flip, every Oscars face slap, or every car explosion in true cinematic sound.
Why is the LG B2 Series TV the TV for you?
The LG B2 Series TV turns your home into an entertainment portal! You'll be gaming with the best of them with NVIDIA G-SYNC, Freesync Premium, and LG Game Optimizer. Keep up with the latest sports updates with Sports Alert or show off your love of Van Gogh with Art Gallery mode. See infinite contrast, perfect black and over a billion colors with 100% Color Fidelity. Have a sharp, colorful picture with a 120Hz refresh rate and a7 Gen5 AI Processor 4K. Hear true cinematic sound with Dolby Atmos and display settings automatically changed based on room lighting with Dolby Vision IQ. All in all, an LG B2 Series TV is the best television for you!
The NEW Samsung QLED
Posted on 12:00am on Tuesday 31st January 2017 by Walts
QLED is an Acronym for Quantum dot Light Emitting Diode. The most notable use of this technology to date has been in TV sets. LG, Sony, and Samsung have all released quantum dot TVs in recent years, with the latter completely diverting its attention and resources away from OLED [..]
---
OLED vs LED: What is the Real Difference?
Posted on 12:00am on Wednesday 13th May 2015 by Walts
When anything new comes to the market there is typically a debate about whether or not the new product or technology is better than the old one. It should come as no surprise that there is similar confusion about the variances between older LED/LCD and the new OLED display technology. How [..]
---
LG's NEW OLED - Picture on Glass
Posted on 12:00am on Monday 13th February 2017 by Walts
Picture on Glass is the newest OLED by LG. The Screen thickness has been reduced down to a 10th of an inch. Also there is no Frame or Bezel around the Screen. It appears the Picture is appearing in thin air. The top Models have a Screen [..]
---