&nbsp>>

Speakers

&nbsp>>

Soundbar

&nbsp>>&nbsp

Sonos Soundbar Beam G2 Black
SONOS BEAM-G2-BLACK
Sonos Beam (Gen2) - Black Compact Smart Soundbar - Black (2021)
In Stock
$399.00 *
Expires on December 24, 2023
Payments Available Through




Sonos BEAM-G2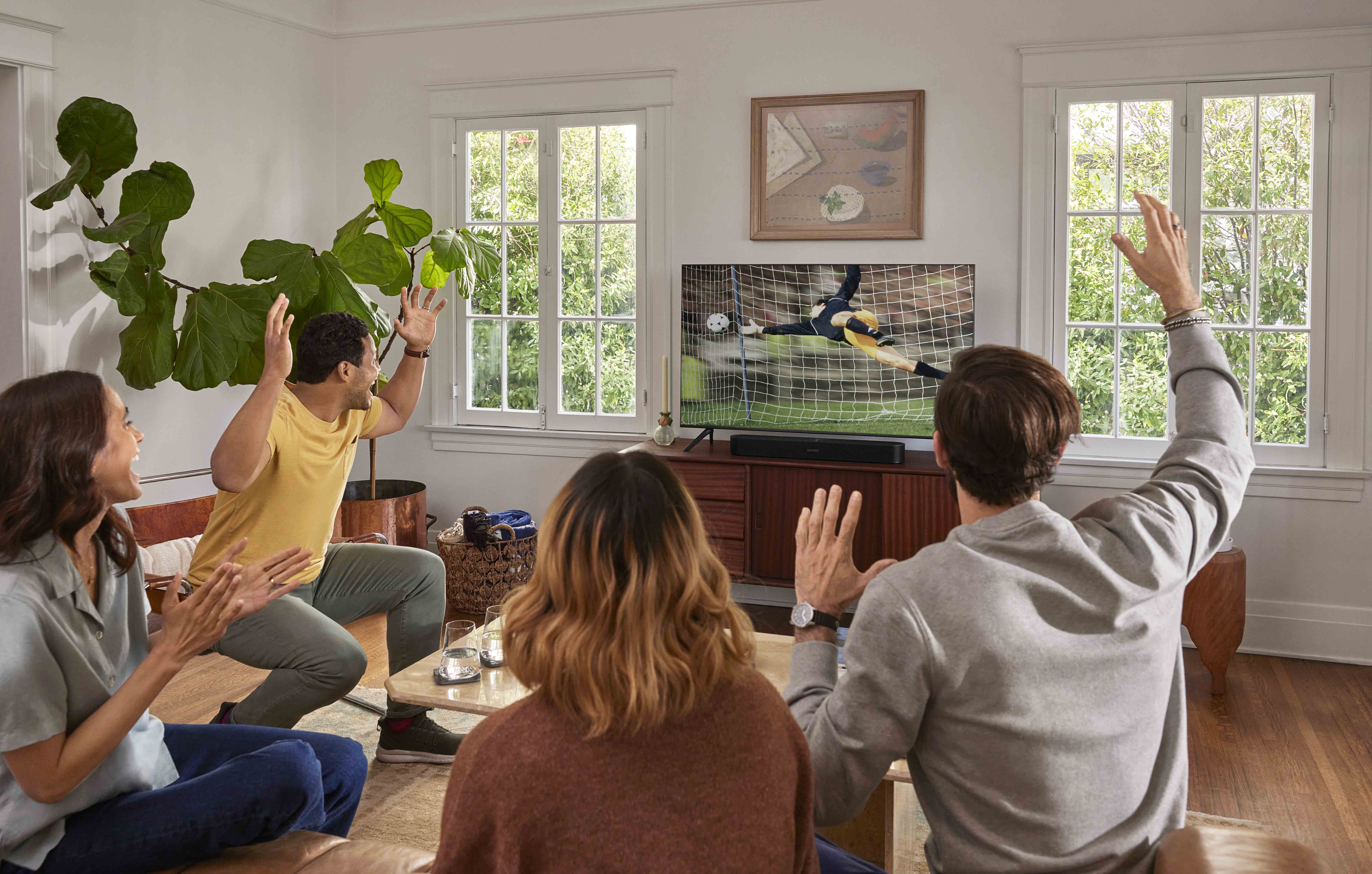 Dolby Atmos
The Sonos Beam soundbar has many features, the most notable is Dolby Atmos. Have you ever found yourself wishing that you had a more immersive experience while watching a movie at home? Dolby Atmos brings the panoramic sound you expect in theaters! The high-definition sound can be heard all around you and creates an atmosphere bringing viewers into their favorite movie or television show!
Smart Features
Setting up the soundbar will be a breeze using the Sonos app's step-by-step instructions. Also with the Sonos app, you're able to connect to all your streaming music services, discover new music on Sonos Radio, and personalize your settings. There's no need for another soundbar remote because the Sonos Beam syncs with your TV remote. If you were to misplace the TV remote, you can just tap or swipe the top of the soundbar itself to pause music, control the volume level, skip to the next song, and more. And if you don't want to use the TV remote or get up from your comfy couch, your voice can control the Sonos BEAM-G2 soundbar. Adding additional speakers to the Sonos BEAM-G2 just requires Wi-Fi. This soundbar is jam packed with smart features inside and out!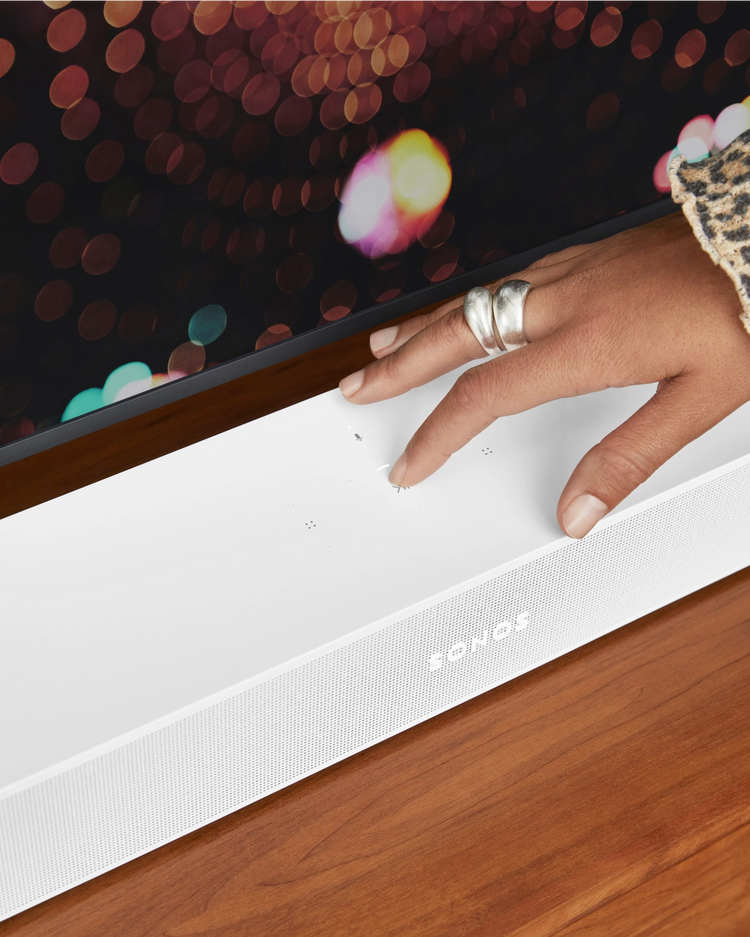 Beautifully Crafted
Whether you have the black or white Sonos BEAM-G2, this soundbar will match your existing home aesthetic with a precisely perforated grille. And since setting up the soundbar takes only 2 cables, you won't have to worry about having a bunch of cords sticking out. The Sonos BEAM-G2 is so beautiful!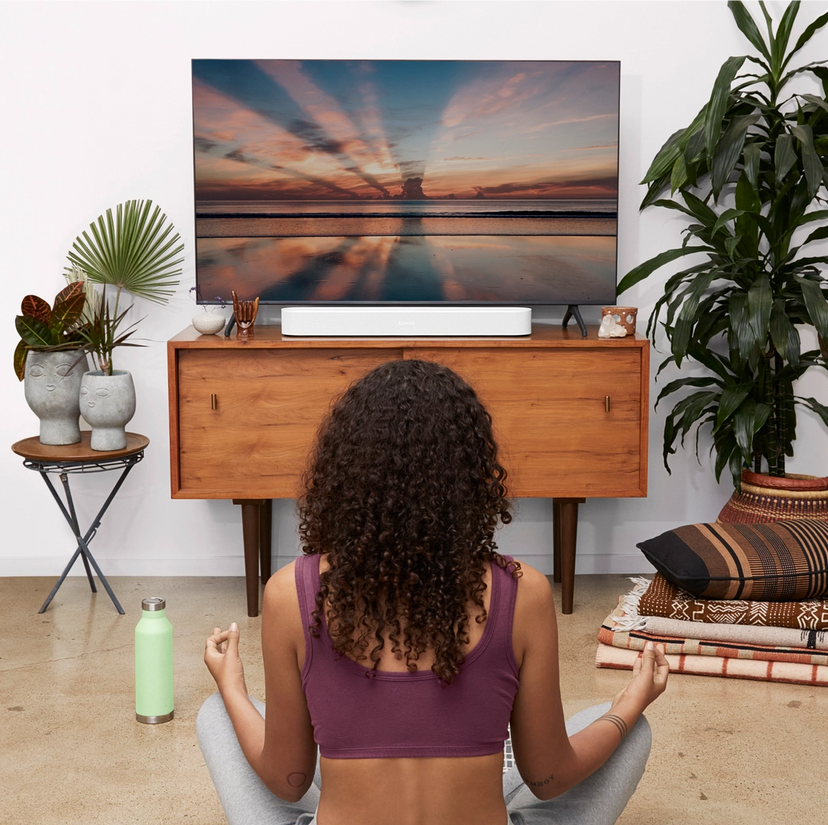 Sound
The Sonos BEAM-G2 has many great sound features that not only apply to television audio but Music as well! Trueplay, Speech Enhancement Features, and Night Sound help to create the perfect sound for any setting. Trueplay adapts the soundbar for the acoustics of any room to bring the highest quality sound in any location. Speech Enhancement Features help to make sure you can hear every word in a movie in addition to hearing entirely new dimensions to your favorite music. Night Sound can help confine the output of sound into a single room! Turn on this setting in the Sonos app to lower the loud sounds and increase quieter sounds.
Conclusion
You will be the envy of all your family and friends with the Sonos BEAM-G2 Soundbar in your home. You'll hear a Dolby Atmos sound comparable to what you hear in a movie theater. Control the soundbar by touch or with your voice thanks to the soundbar's many smart features. The soundbar will blend seamlessly with your home interior. You'll hear the highest quality sound in any room thanks to Trueplay and other awesome sound features. All in all, grabbing a black or white Sonos BEAM-G2 is the best decision of your life!
Check out these other Sonos soundbars!

SONOS RAY-BLACK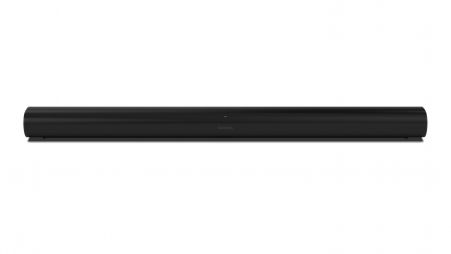 SONOS ARC-BLACK

SONOS RAY-WHITE
WHY BUY A SOUNDBAR?
Posted on 12:00am on Wednesday 15th February 2017 by Walts
Today's TVs are becoming thinner & thinner. The sound quality & volume level has been compromised because of thinner TVs. So to improve on both sound quality & volume level it is necessary to either utilize a sound system (amplifier & speakers) or a soundbar. If [..]
---
What is SONOS?
Posted on 12:00am on Monday 6th March 2017 by Walts
Sonos is a Wireless Speaker System that is WiFi based rather than Bluetooth. It is controlled by an App on a Smartphone or tablet. Sonos also has a Wireless Amp that you can hook/up to your favorite Speakers. You can place Speakers in several [..]
---
What does the UHD Alliance mean for Consumers?
Posted on 12:00am on Monday 25th January 2016 by Walts
The UHD (Ultra HD) Alliance is a coalition of 35 different technology companies, who all came together to create a test for Top of the line TV's, allowing for easy knowledge of which TV's are using the newest tech. LG Electronics Inc., Panasonic Corporation, Sony Visual Product Inc., and Netflix [..]
---