&nbsp>>

Speakers

&nbsp>>

Soundbar

&nbsp>>&nbsp

Lg Soundbar Sn10yg
LG SN10YG
LG SN10YG 5.1.2 Ch High-Resolution Dolby Audio Soundbar and Subwoofer (2020)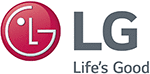 * Online prices honored in-store.
Payments Available Through




LG SN10YG 5.1.2 Ch Soundbar and Subwoofer - High Res Audio - Dolby Atmos - Voice Activated AI Assistant - 570W Output Power - Meridian Audio Technology - Dolby Atmos and DTS X with Upfiring Height Speakers - HDMI-eARC - Custom Room Tuning - 24 Bit up-sampling - 4K Pass Through (HDCP 2.2) - Dolby Vision and HDR10 - 4K Pass Through - Dolby Vision and HDR10 Pass-Through - Adaptive Sound Control - Wireless Surround Sound Ready - 55"-65" TV Matching - 3 HDMI - Wireless Active Subwoofer - 5.0 Bluetooth - Optical Input - 38W Subwoofer Power - Remote Control - Wall Mount Bracket - USB - (56.8"W x 12.3"D x 15.4"H) - (Black)
WHY BUY A SOUNDBAR?
Posted on 12:00am on Wednesday 15th February 2017 by Walts
Today's TVs are becoming thinner & thinner. The sound quality & volume level has been compromised because of thinner TVs. So to improve on both sound quality & volume level it is necessary to either utilize a sound system (amplifier & speakers) or a soundbar. If [..]
---
2017 SAMSUNG AUDIO
Posted on 12:00am on Friday 26th May 2017 by Walts
Samsung has a Soundbar they call SOUNDBAR PLUS. It is available in a curved as well as a flat Version, for any TV. It also has a built in subwoofer and the ability to add the Samsung rear wireless speaker kit. You can also [..]
---
What does LG's HDR Pro and Samsung's SUHD really mean?
Posted on 12:00am on Monday 1st February 2016 by Walts
This January LG came out with their new flagship Picture-on-Glass TV's, the OLEDG6 and OLEDE6 series. The G6 models come in both 65 and 77 inches, and the E6 as 55 and 65 inches. These new models are incredibly slim, boasting a 2.57 millimeters at the thinnest. LG claims that [..]
---