&nbsp>>

Speakers

&nbsp>>

Soundbar

&nbsp>>&nbsp

Lg Soundbar S90qy
LG S90QY
LG S90QY 5.1.3 Channel Soundbar and Wireless Subwoofer with Dolby Atmos (2022)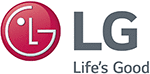 * Online prices honored in-store.
Payments Available Through




WHY BUY A SOUNDBAR?
Posted on 12:00am on Wednesday 15th February 2017 by Walts
Today's TVs are becoming thinner & thinner. The sound quality & volume level has been compromised because of thinner TVs. So to improve on both sound quality & volume level it is necessary to either utilize a sound system (amplifier & speakers) or a soundbar. If [..]
---
The NEW Samsung QLED
Posted on 12:00am on Tuesday 31st January 2017 by Walts
QLED is an Acronym for Quantum dot Light Emitting Diode. The most notable use of this technology to date has been in TV sets. LG, Sony, and Samsung have all released quantum dot TVs in recent years, with the latter completely diverting its attention and resources away from OLED [..]
---
What does LG's HDR Pro and Samsung's SUHD really mean?
Posted on 12:00am on Monday 1st February 2016 by Walts
This January LG came out with their new flagship Picture-on-Glass TV's, the OLEDG6 and OLEDE6 series. The G6 models come in both 65 and 77 inches, and the E6 as 55 and 65 inches. These new models are incredibly slim, boasting a 2.57 millimeters at the thinnest. LG claims that [..]
---