&nbsp>>

Refrigeration

&nbsp>>

Side By Side Refrigerator

&nbsp>>&nbsp

Samsung Appliances Side By Side Refrigerator Rs22hdhpnsr
SAMSUNG APPLIANCES RS22HDHPNSR
Samsung RS22HDHPNSR 22Cu.ft. Side-by-side Refrigerator in Stainless Steel (2018)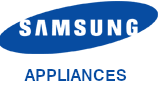 * Online prices honored in-store.
Payments Available Through




How to replace a tv lamp
Posted on 12:00am on Tuesday 5th May 2015 by Walts
REQUIRED TOOLS: Clean Glove or Towel Used to handle new housing assembly without touching the lamp glass. Oil from your skin shortens the life of the lamp by increasing the temperature of the glass. Screwdriver To open access panel, and secure housing assembly. 1. UNPLUG THE TV UNIT FROM ELECTRICAL OUTLET. 2. REMOVE PANEL ON [..]
---
Dolby Atmos - What is it? Why would you want it?
Posted on 12:00am on Tuesday 31st January 2017 by Walts
Dolby Atmos is a Sound System that adds Ceiling Speakers to a Dolby 5.1 or 7.1 Sound System. The 5.1 System is comprised of 2 Front & 2 Rear Speakers with an additional Front Center Speaker and a Subwoofer. The 7.1 adds 2 additional Side Speakers. In order to set [..]
---
Enjoy Entertainment on the Go with the Versatile Samsung Freestyle Projector
Posted on 12:00am on Wednesday 14th September 2022 by Walts
TINY AND POWERFUL Introducing Samsung's most innovative product of 2022 thus far, The Freestyle Projector. This tiny product packs a powerful punch in such a small form factor. Fully portable when paired with a battery pack, and providing 4K resolution and 360 audio. Perfect for camping trips when you can't leave [..]
---