&nbsp>>

Pro Speakers

&nbsp>>

Headphone

&nbsp>>&nbsp

Mackie Headphone Mc 350
MACKIE MC-350
Mackie MC-350 Professional Closed-Back Headphones - Black (2021)
Payments Available Through




Mackie MC-350 Professional Closed-Back Headphones
Design
With real leather earbuds and an adjustable headband, you'll find your ears in a world of comfort that'll let you work on your tracks for hours on end. The Mackie MC-350 has a rugged and collapsible design that is perfect for when you're working at your studio or working away on location!
Perfect for Mixing
Whether you are a DJ providing infectious dance grooves at a party, an audio professional in the recording booth, or a serious audiophile, the MC-350 Headphones are perfect for you! Mackie is known for accurate and clear sound, and you get accuracy and clarity in the MC-350's professional, closed-back design. Mackie's studio sound is trusted by artists around the world, so be assured that these headphones can keep up with all the demands that audio engineers, talent, and everyone in between have.
High Performance
Every detail of your favorite song will be heard in balanced, full sound when you are listening to it through Mackie's MC-350 Headphones. A faultless reproduction of a recording session or a club mix is provided by the MC-350's high-headroom, reference-quality 50mm transducers. The headphones' precision-tuned enclosure delivers a punch-to-the-face bass sound and enhanced high-frequency detail for an ultra-wide soundstage experience. So, if you are needing high-performance monitoring headphones, look no further and buy Mackie MC-350 Professional Headphones today!
Conclusion
All to say that if you have dreams of being an audio professional, mixing tracks in your studio, DJing at a club, recording your newest song for your album, or are simply someone who wants to enjoy crystal clear music in comfort then the Mackie MC-350 headphones are for you!
Check out these other products!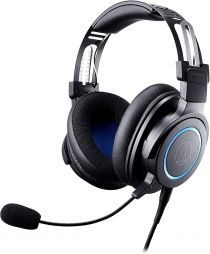 AUDIO TECHNICA ATH-G1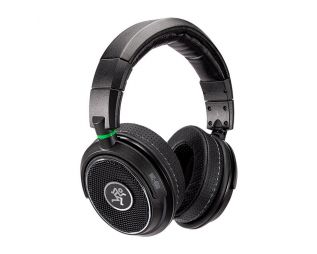 Mackie MC-450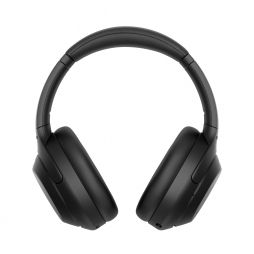 SONY WH-1000XM4-BLACK