&nbsp>>

Pro Speakers

&nbsp>>

Bookshelf Speaker

&nbsp>>&nbsp

Mackie Bookshelf Speaker Cr3 Xbt
MACKIE CR3-XBT
Mackie CR3-XBT 3" Powered Bluetooth Multimedia Monitor Pair - Black/Green (2020)
In Stock
$99.99 *
Expires on December 31, 2023
Payments Available Through




Mackie CR3-XBT Powered Monitors with Bluetooth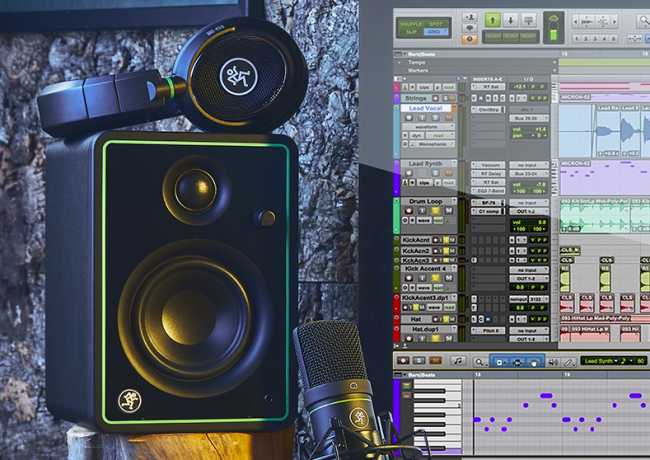 Sound Features
Compact size and Premium quality sound! With added ability to integrate a subwoofer! Experience studio sound at home! The CR3-XBT delivers 50 watts of superior sound quality for your home studio, gaming, and listening needs. The Mackie CR3-XBT monitors combine a .75" silk dome tweeter specially designed for maximum clarity, a 3" polypropylene woofer, custom-tuned ports for a deep bass extension, high-headroom amplifiers, and all-wood enclosures that delivers exceptional sound in any room and for any use!
Bold Sound and Design
Who said multimedia monitors had to be boring? Spice up your entertainment space with the CR3-XBT's sleek design with a brushed metal front plate to match any desk space. These monitors also allow you to decide which side you'd rather have the volume knob on making it convenient for reorganizing your space. Seamlessly blend your electronics into the rest of your home with the Mackie CR3-XBT monitors.
Controls/Inputs
The CR3-XBT with flexible input options turn your space into a functional command center at your fingertips! Flexible input jack options include ¼", ⅛", and RCA. You can use multiple input ports at the same time! The CR3-XBT has a front facing headphone jack, power management, and volume control for convenience and accessibility. Just plug your headphones in and go! Upon plugging in your headphones the system automatically turns off output from monitors so no need to reset sound and system settings. These speakers now also come with bluetooth so no wires needed to connect to your computer!
The 2018 Premiere Series Your Home Entertainment Is Missing
Posted on 12:00am on Thursday 6th September 2018 by Walts
Introducing Klipsch Reference Premiere Series for their 2018 state of the art speaker line up. The series line has everything that you could want or need for your own home entertainment speaker system! Including: Bookshelf, Center Channel, Floorstanding, In-Wall, In-Ceiling, and Surround Sound Speakers. The Reference Premiere Bookshelf [..]
---
New Signature Series by Polk Audio - Amazing Sound at an Affordable Price
Posted on 12:00am on Tuesday 6th December 2016 by Walts
Out with the old, in with the new - The Signature Series, The Real American HiFi Home Theater Speaker, is replacing the Tsx line. The Signature Series is a Hi-Res certified collection of 8 pieces including 3 tower speakers, 2 center speakers, and 3 bookshelf speakers. Polk Audio is bringing [..]
---
What is SONOS?
Posted on 12:00am on Monday 6th March 2017 by Walts
Sonos is a Wireless Speaker System that is WiFi based rather than Bluetooth. It is controlled by an App on a Smartphone or tablet. Sonos also has a Wireless Amp that you can hook/up to your favorite Speakers. You can place Speakers in several [..]
---