&nbsp>>

Cooking

&nbsp>>

Kitchenware

&nbsp>>&nbsp

Cuisinart Kitchenware Ci670 30cr
CUISINART CI670-30CR
Cuisinart CI670-30CR 7 QT Chef's Classic Enameled Cast Iron Casserole - Red

Payments Available Through




Cuisinart CI670-30CR Cast Iron Cookware
Great for Home Chefs
The Cuisinart CI670-30CR is highly versatile and can be used for many types of dishes. It can be used on an induction stovetop for grilling foods or in the broiler or oven when baking. After the food is ready, you can transfer it straight to the table where it can be used as a stylish serving dish. You'll never run out of meals to cook in this baking dish - including casseroles, soups and stews, and vegetable or meat roasts.
Let's Get Specific!
This Cuisinart dish holds 7 quarts and has a large base, making it excellent for browning meats or vegetables evenly. It measures 14.3 inches long by 11.4 inches wide and 6.6 inches deep, so it will fit your large dishes for family gatherings or potlucks. Due to its solid construction, it weighs about 20 pounds, but you will be impressed with even heating and heat retention this pot has to offer.
Quality Materials
This 7-quart cast iron construction cookware is made of strong, porcelain enamel interior and exterior, ideal for any cooking surface because it does not disseminate flavors or absorb odors. Cast iron provides excellent heat retention and distribution, allowing a more even cook. Dishwasher safe makes cleaning a breeze, and in cardinal red, this cookware gives off an elegant and sleek design, a complementary rich color to any kitchen.
Great Addition to Your Kitchen
Make cooking your favorite hobby with Cuisinart CI670-30CR cast iron cookware. You'll love the versatility of this dish, which can go from oven to table and double as an elegant serving piece! It's stovetop, oven, and broiler safe, so you can cook all your favorite dishes before enjoying an easy clean. The 7-quart size of this cookware ensures you can make enough to feed large groups, while the impressive heat retention of the cast iron makes it perfect for use as a serving dish. Now that's a performance that keeps you in awe!
Check out these other products!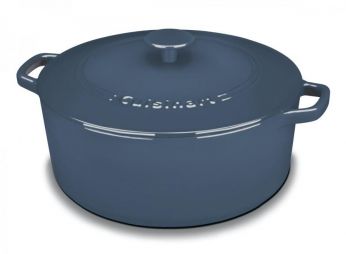 CUISINART CI670-30BG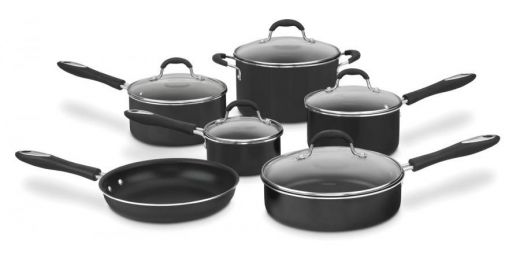 CUISINART 55-11BK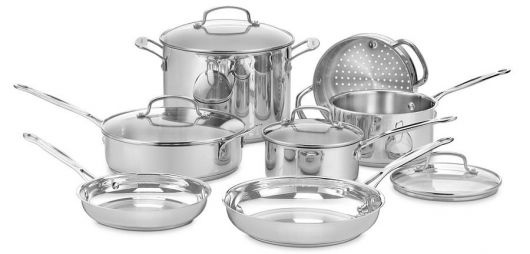 CUISINART 77-11G