&nbsp>>

Computer Monitors

&nbsp>>

Computer Monitor

&nbsp>>&nbsp

Lg Computer Monitor 32ul950 W
LG 32UL950-W
LG 32UL950-W 32" UltraFine 4K UHD LED with Thunderbolt 3 Monitor (2019)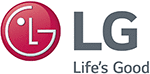 Payments Available Through




What is Technicolor?
Posted on 12:00am on Wednesday 8th February 2017 by Walts
Technicolor and VUBIQUITY are working together to accelerate the availability of High Dynamic Range (HDR) content to consumers around the world. Everyone is familiar with Technicolor in the Movies. They are now expanding their expertise to TV & VR (Virtual Reality). The new 4K TVs [..]
---
LG's Improvements with WebOS 3.5
Posted on 12:00am on Monday 6th February 2017 by Walts
LG's latest webOS system - webOS 3.5 - will deliver a range of improvements. from enhanced remote control features to getting you closer (literally) to the action with improved zoom functionality. The improvements made to LG's Magic Remote handset, will allow you to instantly access your favorite streaming [..]
---
What does the UHD Alliance mean for Consumers?
Posted on 12:00am on Monday 25th January 2016 by Walts
The UHD (Ultra HD) Alliance is a coalition of 35 different technology companies, who all came together to create a test for Top of the line TV's, allowing for easy knowledge of which TV's are using the newest tech. LG Electronics Inc., Panasonic Corporation, Sony Visual Product Inc., and Netflix [..]
---