&nbsp>>

Computer Monitors

&nbsp>>

Computer Monitor

&nbsp>>&nbsp

Lg Computer Monitor 27uq850 W
LG 27UQ850-W
LG 27UQ850-W 27" UltraFine 4K IPS VESA DisplayHDR 400 FreeSync Monitor (2022)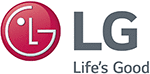 $696.99 *
Click Add to Cart for Price!
Payments Available Through




LG's Improvements with WebOS 3.5
Posted on 12:00am on Monday 6th February 2017 by Walts
LG's latest webOS system - webOS 3.5 - will deliver a range of improvements. from enhanced remote control features to getting you closer (literally) to the action with improved zoom functionality. The improvements made to LG's Magic Remote handset, will allow you to instantly access your favorite streaming [..]
---
About Walts Locations and Services
Posted on 12:00am on Sunday 26th April 2015 by Walts
Our current store offers local delivery and installation on most products that we have on walts.com. Visit our warehouse! 1746 W. Ruby Dr. Suite 104 Tempe, AZ 85284 480-968-4999 sales@walts.com Hours of Operation M-F 9:00am - 7:00pm Sat 9:00am - 5:00pm Sun 10:00am - 5:00pm We Deliver and Install in the Phoenix Metro Market. Walt's is proud to service locations including [..]
---
What is Technicolor?
Posted on 12:00am on Wednesday 8th February 2017 by Walts
Technicolor and VUBIQUITY are working together to accelerate the availability of High Dynamic Range (HDR) content to consumers around the world. Everyone is familiar with Technicolor in the Movies. They are now expanding their expertise to TV & VR (Virtual Reality). The new 4K TVs [..]
---