&nbsp>>

Computer Monitors

&nbsp>>

Computer Monitor

&nbsp>>&nbsp

Lg Computer Monitor 27gl850 B
LG 27GL850-B
LG 27GL850-B 27" UltraGear 144Hz Nano IPS 1ms with G-SYNC Compatibility (2019)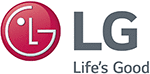 Payments Available Through




LG 27GL850 27" UltraGear Gaming Monitor with G-Sync
Ready..Set..Go!
This new Nano IPS Gaming Monitor is designed to bring gaming to a whole new level by providing an immersive and vivid gaming experience. The newly designed Nano IPS display is designed to provide a colorful and vivid gaming experience that will bring your virtual world to life. With a minimized afterimage and faster response time, you can now enjoy the games you love with higher speed, vivid gaming colors, and reduced screen tearing and stuttering. Upgrade your gaming experience with this new monitor, it is designed to have you geared up for victory in no time!
Design and Appearance
The LG 27GL850 Monitor provides a 27" screen in a timeless ergonomic design that will allow you to bring your gaming experience to life. With it's borderless design, it is sure to provide you an immersive experience like none other. The base of the monitor can be adjusted through its height, pivot, and tilt to allow for a more comfortable and focused gaming experience. Along with it's adjustable features, it provides an option for wall mounting with a 100 x 100 mm wall mount slot, 2 HDMI inputs, 1 Display Port, a Headphone Output, USB Upstream, and USB Downstream. With an Aspect Ratio of 16:9, this Monitor provides a design that is in a class of its own.
What's Inside?
The LG 27GL850 Monitor is equipped with Nano IPS 1ms Technology. The Nano IPS display will bring your virtual world to life by delivering true to life colors. This monitor also supports HDR10, which provides realistic rich colors and contrast that takes gamers' to the next level. The IPS 1ms is designed to provide fast response time of up to 144Hz to enhance your gaming experience. The LG 27GL850 monitor has AMD FreeSync Premium and is G-SYNC compatible which delivers faster, smoother, and reduces screen tearing during gameplay.
Gaming Experience*
Getting as close to real live action has never been easier. Gamers can elevate their gaming experience and level up faster with this monitor. With features such as Black Stabilizer and Crosshair, this monitor delivers enhanced vision and can be an advantage with all types of gaming. The LG 27GL850 is built for speed, which is something Gamers can appreciate. Ultra fast speed will allow for smooth transitions and never missing the action again.
Why Choose the LG 27GL850 Monitor?
The LG 27GL850 Gaming Monitor boasts a fast response time, clear and crisp image resolution, and ergonomic adjustable design with added features such as AMD FreeSync Premium, Dynamic Action Sync, Black Stabilizer, Crosshair is all you need to take you from Newbie to Pro-level in no time. Don't wait until it is too late, level up with the LG 27GL850 Monitor today!
Visit the LG website for more info.
What does LG's HDR Pro and Samsung's SUHD really mean?
Posted on 12:00am on Monday 1st February 2016 by Walts
This January LG came out with their new flagship Picture-on-Glass TV's, the OLEDG6 and OLEDE6 series. The G6 models come in both 65 and 77 inches, and the E6 as 55 and 65 inches. These new models are incredibly slim, boasting a 2.57 millimeters at the thinnest. LG claims that [..]
---
LG Introducing the Wallpaper TV
Posted on 12:00am on Tuesday 14th February 2017 by Walts
Wallpaper TV (Picture on Wall) is LG's latest innovation in OLED TVs. The 65" Consumer Model is held on the Wall with Magnets. The Commercial Models have a Mounting panel that fastens to the Wall. Then the TV slides in place on the panel. The Consumer Model has [..]
---
Polk Wireless Speaker System Omni Series with Play-Fi®
Posted on 12:00am on Monday 31st August 2015 by Walts
Polk recently released their new DTS Play-Fi® wireless speaker system for their Omni Series, giving great sounding wireless options for your house. The Omni series is optimized for setup across your house, even an outdoor patio or yard area, and controlled completely by an application on a phone, tablet, [..]
---