&nbsp>>

Blog

&nbsp>>&nbsp

Brilliant Picture Great Features And Amazing Sound With The Samsung Q6d Series Tv
---
Brilliant Picture, Great Features, and Amazing Sound with the Samsung Q6D Series TV
Posted on 12:00am on Monday 28th March 2022 by Walts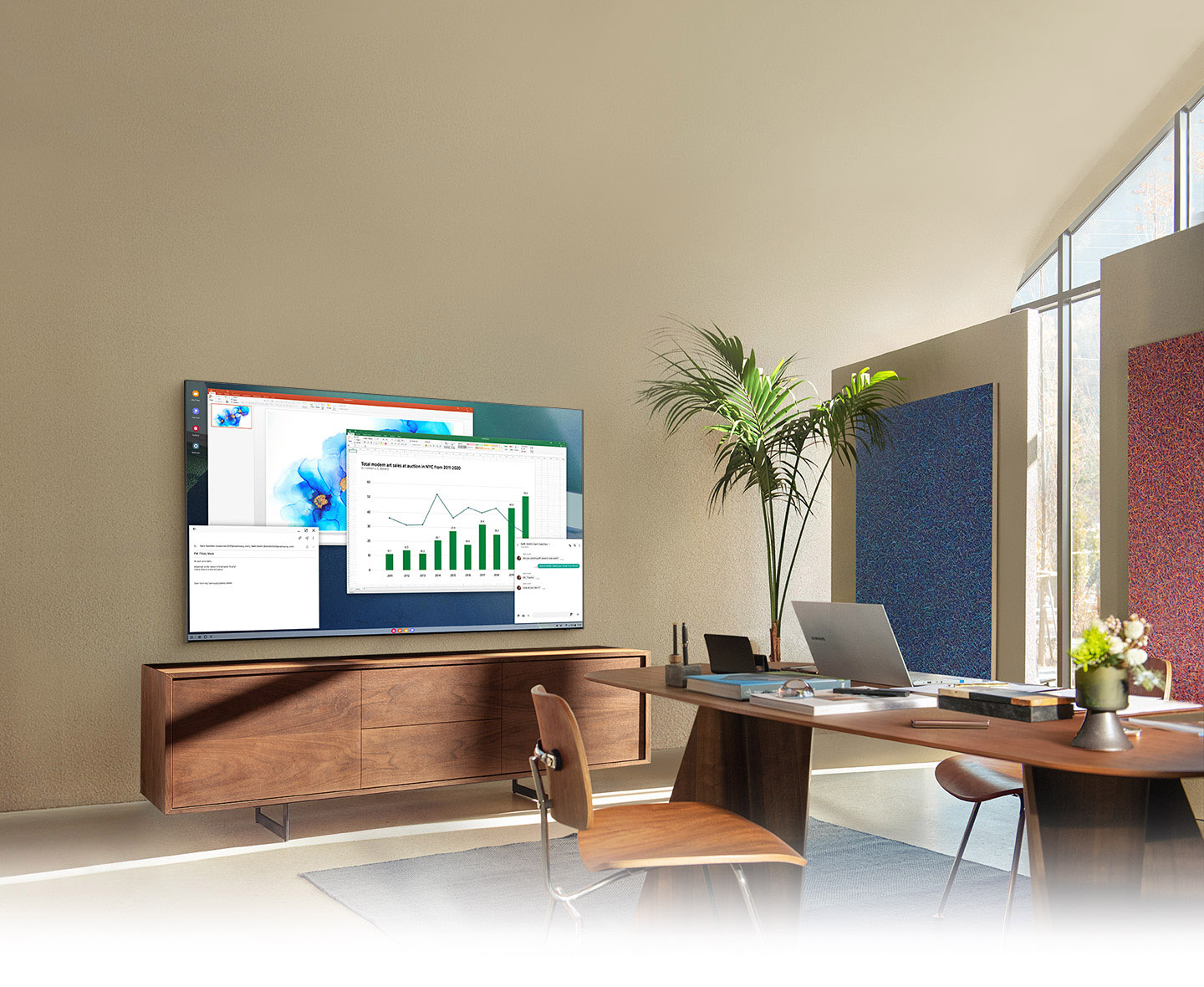 GET THE FINEST PICTURES
The Samsung Q6D delivers a 100% Color Volume with Quantum Dot. Picture quality that transforms light into breathtaking, stay-true color at any brightness. The Quantum HDR adds a rich depth and color to your picture with a unique technology that analyzes each image and dynamically adjusts the contrast. Enjoy the full effect of the picture quality with dynamic tone mapping that takes your picture quality, color, and brightness in a vast range than standard HD TV could. See every detail powered by warm and cool LED backlighting that enhances contrast.
IT'S GAME-CHANGING
Experience gaming the way it's meant to be with Motion Xcelerator. Motion Xcelerator guarantees that no matter how wild or fast the in-game action gets the pictures will always be running smoothly. With the Super Ultrawide Game View, 21:9 and 32:9 aspects ratios allow you to see more of your surroundings and aspects such as enemies, teammates, and game objectives. The Game Bar allows you more control over your gameplay experience by letting you adjust the screen aspect ratios, top-middle-bottom positioning of the gameplay view, and even monitor input lag and HDR. With the Auto Low Latency Mode, worrying about lag is a thing of the past! You can expect the instantaneous execution of any button you press!
AMAZING SOUND
Get high-end sound quality with Q-Symphony. Q-Symphony allows you to play sound from your compatible soundbar and your TV speakers at the same time. With the Adaptive Sound feature, you can customize, adjust, and enhance your listening experience - from sound to actual dialogue. The Object Tracking Sound Lite follows the sound and actions from your TV making you feel like you are truly there amongst the action.
SOME NEAT FEATURES
With Multiview, you can watch whatever TV show you please on both your television and phone at the same time. In addition to this, you can have two different things playing on your television screen at once from two different sources (such as an app and from your Blu-ray player). The Tap View allows you to easily transfer files from your phone to your television simply by standing close and tapping the screen of your phone. Not only that, but you can easily mirror your screen using Tap View - no Wi-Fi required. Meet your fitness goals with Samsung Health. Samsung Health will track your workouts, along with your exercise time and calories burned. Lastly, manage your smart home with SmartThings. It detects and connects to compatible devices and controls them from your TV, it's that easy!
GREAT OPTION FOR YOU
The Samsung Q6D TV delivers a billion stay-true shades of breathtaking colors and picture quality. Level up your gaming with features like, Ultrawide Game view and Game Bar to enhance your playtime. Experience sound that is fine tuned to your preference and virtually track the action on screen. The Q6D also has a variety of neat features like Multiview and SmartThings so that you can do more by doing less, the Samsung Q6D TV is the right option for you.
---