&nbsp>>

Accessories

&nbsp>>

Adaptor

&nbsp>>&nbsp

Audioquest Adaptor E35fto14madpt
AUDIOQUEST E35FTO14MADPT
AudioQuest HeadPhone Plug 3.5mm to 1/4" Adaptor (2020)

Payments Available Through




AudioQuest HeadPhone Plug Adaptor - 3.5mm to 1/4" - Direct-Silver Plating - Extreme-Purity Copper Base Metal - (Silver)
---
Enjoy Entertainment on the Go with the Versatile Samsung Freestyle Projector
Posted on 12:00am on Wednesday 14th September 2022 by Walts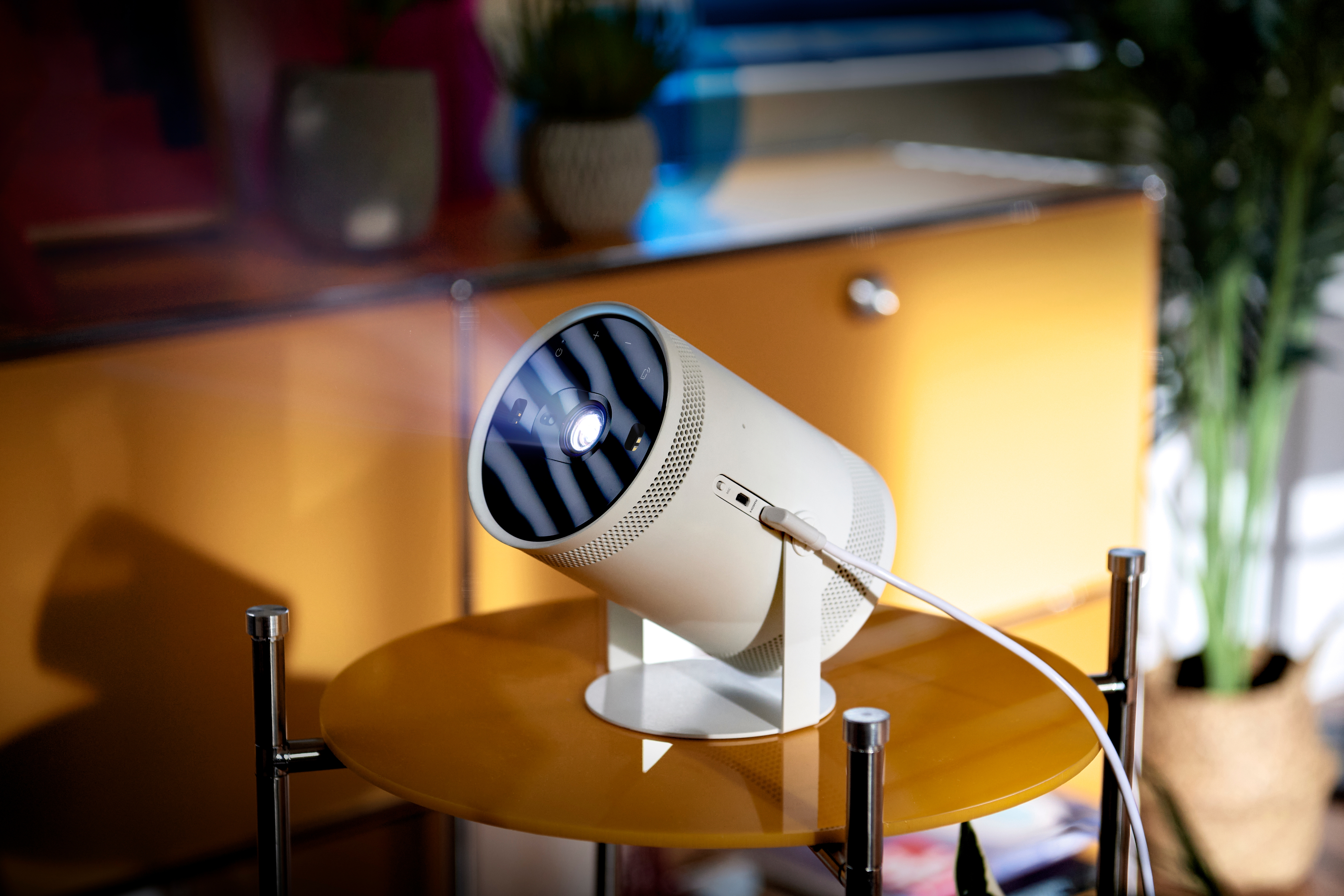 TINY AND POWERFUL
Introducing Samsung's most innovative product of 2022 thus far, The Freestyle Projector. This tiny product packs a powerful punch in such a small form factor. Fully portable when paired with a battery pack, and providing 4K resolution and 360 audio. Perfect for camping trips when you can't leave your favorite shows or even video games at home. This projector doesn't even have to have a screen, any fairly-flat surface will work!! That means you can use the side of your van or even the ceiling of your tent! That's pretty dang cool!
BOOMING AUDIO
When you're in the great outdoors watching a movie, the Freestyle Projector will make you feel like you're in the middle of the action! Soundwaves will swirl around you in every direction, making for an epic experience. If that wasn't enough, the projector can be paired with Bluetooth speakers. That means your favorite speakers you already have, can be paired to The Freestyle, and bring the audio to your desired level!
ADJUSTABLE SCREEN SIZE
The next epic layer to this powerful device is its display. Where you watch entertainment is expanded exponentially with 180 degrees to choose from. Any wall, any ceiling, and any surface in between, this projector is ready for it. Don't worry, it's also all in 4K resolution, you won't be missing a detail. Also, the screen size can change as your needs do, you can choose any size from 30" all the way up to 100", wow!!
SMART FEATURES
The Freestyle boasts a lot of the same smart features you can get with another Samsung Smart TV like; streaming, casting, etc. What sets it apart from all those tv's is keystone correction, auto focus, and far-field interaction to name a few. Let's say you place the projector on a wonky table or a pile of blankets, activate keystone correction and the Freestyle aligns the image for you. Also, this projector auto focuses the image so you don't have to. And when noisy crickets or conversations around the campfire get out of control, the Freestyle will recognize and understand your voice commands. What a smart projector!
THE PERFECT ACCESSORIES FOR YOUR FREESTYLE PROJECTOR
Now for our personal favorite part, the cool accessories that are available! Samsung has released a fair share of 1st party accessories and are encouraging many 3rd party ones to be added. So far, Samsung has skins, a socket adaptor (release expected later 2022), and a carrying case. The skins can be compared to phone cases for your cell phone, but for the projector. They add some protection, and a lot of style! The socket adaptor basically turns the projector into a super fancy capable lightbulb/projector hybrid of sorts, fitting standard sized-US light sockets. The case almost goes without saying, but it adds protection and an IP55 rating with a convenient carabiner clip.
Samsung Freestyle Projector Battery
---