&nbsp>>

Speakers

&nbsp>>

Headphone

&nbsp>>&nbsp

Lg Headphone Hbs Fn6 Black
LG HBS-FN6-BLACK
LG Tone Free HBS-FN6-BLACK Bluetooth Wireless In-Ear Earbuds (2020)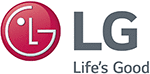 * Online prices honored in-store.
Payments Available Through




LG Tone Free HBS-FN6-BLACK Bluetooth In-Ear Earbuds - UV nano Charging Case Kills 99.9% of Bacteria - Meridian Audio - Stick Style In-Ear Buds are Ergonomically Designed to Stay in Your Ear - 5/15 Hours Talk Time (Earbuds/With Charging Case) - 6/18 Music Play Time (Earbuds/With Charging Case) - Dual Microphones for Clear Call Clarity and Noise Reduction With Echo Cancellation - 1 Hour of Playtime With 5 Minutes of Charging - Optimized for Virtual Assistant - Fast Pairing - LG Tone Free App Available on Google Play Store and Apple Store - 2 Extra Pair of Ear Gels - USB C Data Cable - (Earbuds - 0.63"W x 0.98"D x 1.29"H) - (Charging Case - 2.15"W x 1.08"D x 2.15"H) - (Black)
What does the UHD Alliance mean for Consumers?
Posted on 12:00am on Monday 25th January 2016 by Walts
The UHD (Ultra HD) Alliance is a coalition of 35 different technology companies, who all came together to create a test for Top of the line TV's, allowing for easy knowledge of which TV's are using the newest tech. LG Electronics Inc., Panasonic Corporation, Sony Visual Product Inc., and Netflix [..]
---
Backlighting - Why is it important?
Posted on 12:00am on Wednesday 22nd February 2017 by Walts
Why is backlight important? Backlight (or Edge lighting) is necessary for all LCD TVs. Without it you wouldn't be able to see the picture. Back lit led vs edge lit. LED LCDs don't have the contrast ratio potential of Plasma and OLED TVs. Local dimming was developed to [..]
---
LG's NEW OLED - Picture on Glass
Posted on 12:00am on Monday 13th February 2017 by Walts
Picture on Glass is the newest OLED by LG. The Screen thickness has been reduced down to a 10th of an inch. Also there is no Frame or Bezel around the Screen. It appears the Picture is appearing in thin air. The top Models have a Screen [..]
---