&nbsp>>

Speakers

&nbsp>>

Bluetooth Speaker

&nbsp>>&nbsp

Lg Bluetooth Speaker Pl2 Black
LG PL2-BLACK
LG PL2 Portable Bluetooth Wireless Black Speaker w/ Meridian Technology (2020)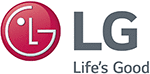 Payments Available Through




LG PL2 Bluetooth Speaker - Rechargeable Battery - Waterproof - Multipoint - Dual Play - 1.0 Channel - Passive Radiator - 1.75" x 1 Woofer - Bluetooth - 3.5mm Aux Input - USB - Sound Boost - Standard Sound - Lithium-Ion Battery - 4 Hour Battery Charge - 10 Hour Battery Life - 15W Power-On Mode - Battery Indicator - Speaker Phone - Multiple Voice Assistants - (4.96"W x 3.2"D x 3.2"H) - (Black)
2017 SAMSUNG AUDIO
Posted on 12:00am on Friday 26th May 2017 by Walts
Samsung has a Soundbar they call SOUNDBAR PLUS. It is available in a curved as well as a flat Version, for any TV. It also has a built in subwoofer and the ability to add the Samsung rear wireless speaker kit. You can also [..]
---
What is a Smart TV?
Posted on 12:00am on Tuesday 28th February 2017 by Walts
With very few exceptions, almost all TVs produced today are Smart TVs. Basically a Smart TV is any TV that can be hooked up to the Internet. Most of them have a Home Screen that has several Apps on it. Many have Microphones & Cameras built in. [..]
---
What does the UHD Alliance mean for Consumers?
Posted on 12:00am on Monday 25th January 2016 by Walts
The UHD (Ultra HD) Alliance is a coalition of 35 different technology companies, who all came together to create a test for Top of the line TV's, allowing for easy knowledge of which TV's are using the newest tech. LG Electronics Inc., Panasonic Corporation, Sony Visual Product Inc., and Netflix [..]
---