&nbsp>>

Refrigeration

&nbsp>>

Refrigerator

&nbsp>>&nbsp

Samsung Appliances Refrigerator Haf Cin
SAMSUNG APPLIANCES HAF-CIN
HAF-CIN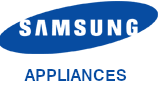 Payments Available Through




From the Manufacturer

|

Powered by
Product Overview
Fresh filtered water

When you purchase a Samsung refrigerator with an ice and water dispenser, rest assured that it is equipped with a water filtration system. Whether located inside or outside the refrigerator, both filters are guaranteed to help reduce contaminants in your water.

Save more

With fresh-tasting filtered water just a fingertip away, you are saving by no longer purchasing water. Plus, you may be helping the environment by no longer consuming water from plastic bottles.

Certified performance

Samsung water filters are tested and certified by NSF International, a non-profit, non-governmental organization dedicated to public health, safety and environmental protection. Its certification is widely recognized around the world as a leader in safety.

Contaminants reduction

Samsung water filters use a high grade carbon block that removes over 99% of numerous potentially harmful contaminants which may be present in your water.

Filter light indicator

Simply refer to your refrigerator digital panel for filter light indicator. When it's time to replace the filter, the light will turn red. You may also place a monthly sticker (included inside every cartridge package) on the filter cartridge as a reminder.

Samsung Genuine Parts

Purchase only Samsung Genuine water filters for authenticity and guaranteed performance. Be careful with other brands or imitations that display a cheaper price and are claiming compatibility with Samsung filters. Only Samsung Genuine filters have our guarantee of quality to deliver water filtration at our specifications.
Samsung SUHD 10 bit vs 8 bit LCD panels
Posted on 12:00am on Wednesday 27th May 2015 by Walts
The S in Samsung SUHD means that the model at hand is the premium version in that particular line up. Similar to a Galaxy S and Samsung is bridging the "S" in all platforms to make a uniform Flagship Samsung line up and overall makes it simple to purchase the [..]
---
Featuring the 2021 Samsung Neo QLED TVs
Posted on 12:00am on Wednesday 13th January 2021 by Walts
The advancement of technology has really paved the way for Samsung to create solutions for everyday challenges we face in our current world. Our world has shifted, and our new reality is home based. Whether it is working from home, exercising at home, or virtual learning, Samsung has made a [..]
---
What does LG's HDR Pro and Samsung's SUHD really mean?
Posted on 12:00am on Monday 1st February 2016 by Walts
This January LG came out with their new flagship Picture-on-Glass TV's, the OLEDG6 and OLEDE6 series. The G6 models come in both 65 and 77 inches, and the E6 as 55 and 65 inches. These new models are incredibly slim, boasting a 2.57 millimeters at the thinnest. LG claims that [..]
---