&nbsp>>

Refrigeration

&nbsp>>

Bottom Freezer Refrigerator

&nbsp>>&nbsp

Cafe Bottom Freezer Refrigerator Cwe19sp3nd1
CAFE CWE19SP3ND1
CAFE COUNTER DEPTH BOTTOM FREEZER-NO PANEL REQUIRED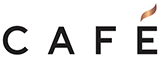 Payments Available Through




Cafe 19 CuFt, internal Disp 33"
New Signature Series by Polk Audio - Amazing Sound at an Affordable Price
Posted on 12:00am on Tuesday 6th December 2016 by Walts
Out with the old, in with the new - The Signature Series, The Real American HiFi Home Theater Speaker, is replacing the Tsx line. The Signature Series is a Hi-Res certified collection of 8 pieces including 3 tower speakers, 2 center speakers, and 3 bookshelf speakers. Polk Audio is bringing [..]
---
Backlighting - Why is it important?
Posted on 12:00am on Wednesday 22nd February 2017 by Walts
Why is backlight important? Backlight (or Edge lighting) is necessary for all LCD TVs. Without it you wouldn't be able to see the picture. Back lit led vs edge lit. LED LCDs don't have the contrast ratio potential of Plasma and OLED TVs. Local dimming was developed to [..]
---