&nbsp>>

Home Laundry

&nbsp>>

Washing Machine

&nbsp>>&nbsp

Samsung Appliances Washing Machine Wf45r6300aw
SAMSUNG APPLIANCES WF45R6300AW
Samsung WF45R6300AW 4.5 cu. ft. Smart Front Load Washer (2019) - White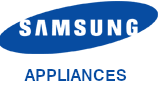 Payments Available Through




Samsung WF45R6300AC Front Load Washer - 4.5 Cu. Ft. - Super Speed - Wi-Fi Enabled - Steam Capabilities - Self Clean Plus - Swirl Plus Drum Design - VRT Plus Technology - Closet-Depth Fit - Stackability - Internal Water Heater - 1200 RPM Maximum Speed - Direct Drive Motor - 12 Preset Cycles - 5 Temperature Level - 5 Spin Speeds - 5 Soil Levels - LED Display - 24-Hour Delay End - Child Lock - (27"W x 31.38"D x 38.75"H) - (White)
What's New for Samsung in 2017?
Posted on 12:00am on Wednesday 22nd February 2017 by Walts
New 2017 Quantum Dot. Quantum-dot televisions are a new type of LED-backlit LCD TV. The image is created just like it is on an LCD screen, but quantum-dot technology enhances the color and delivers color that's so accurate and pure, what you get on the [..]
---
Samsung SUHD 10 bit vs 8 bit LCD panels
Posted on 12:00am on Wednesday 27th May 2015 by Walts
The S in Samsung SUHD means that the model at hand is the premium version in that particular line up. Similar to a Galaxy S and Samsung is bridging the "S" in all platforms to make a uniform Flagship Samsung line up and overall makes it simple to purchase the [..]
---
Should you purchase your tv online or at a local store?
Posted on 12:00am on Tuesday 5th May 2015 by Walts
The safe answer is at a local store. But, there are many factors that you should consider. Pros of purchasing your TV online: Price (sometimes) Selection Available Stock Product Reviews Simple Returns (small items) Pros of purchasing your TV at a local store: You can see the product before you purchase. Inexpensive Setup and Installation Options (The dealer [..]
---