&nbsp>>

Home Laundry

&nbsp>>

Laundry_accessory

&nbsp>>&nbsp

Samsung Appliances Laundry_accessory%20 We402nc
SAMSUNG APPLIANCES WE402NC
Samsung WE402NC Pedastal for 27" Wide Front Load Washers in Champagne (2019)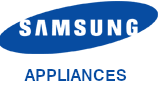 $139.50 *
Expires on October 19, 2022
* Online prices honored in-store.
Payments Available Through




Samsung WE402NC Pedastal - For 27" Wide Front Load Washers - Elevates Washer - For Easy Loading/Unloading - Easy Accessible Drawer - Built-in Storage - (27"W x 28.10"D 14.20"H) - (Champagne)
Featuring the 2021 Samsung Neo QLED TVs
Posted on 12:00am on Wednesday 13th January 2021 by Walts
The advancement of technology has really paved the way for Samsung to create solutions for everyday challenges we face in our current world. Our world has shifted, and our new reality is home based. Whether it is working from home, exercising at home, or virtual learning, Samsung has made a [..]
---
Time to get Control4!
Posted on 12:00am on Tuesday 7th March 2017 by Walts
Control 4 is a Home Automation System. It can control lighting, heating, cooling, ceiling fans, and motorized window treatments. It also can control security systems, door locks, garage door openers and lawn sprinklers. It is controlled by an App [..]
---
Should you purchase your tv online or at a local store?
Posted on 12:00am on Tuesday 5th May 2015 by Walts
The safe answer is at a local store. But, there are many factors that you should consider. Pros of purchasing your TV online: Price (sometimes) Selection Available Stock Product Reviews Simple Returns (small items) Pros of purchasing your TV at a local store: You can see the product before you purchase. Inexpensive Setup and Installation Options (The dealer [..]
---